Wednesday, October 11, 2017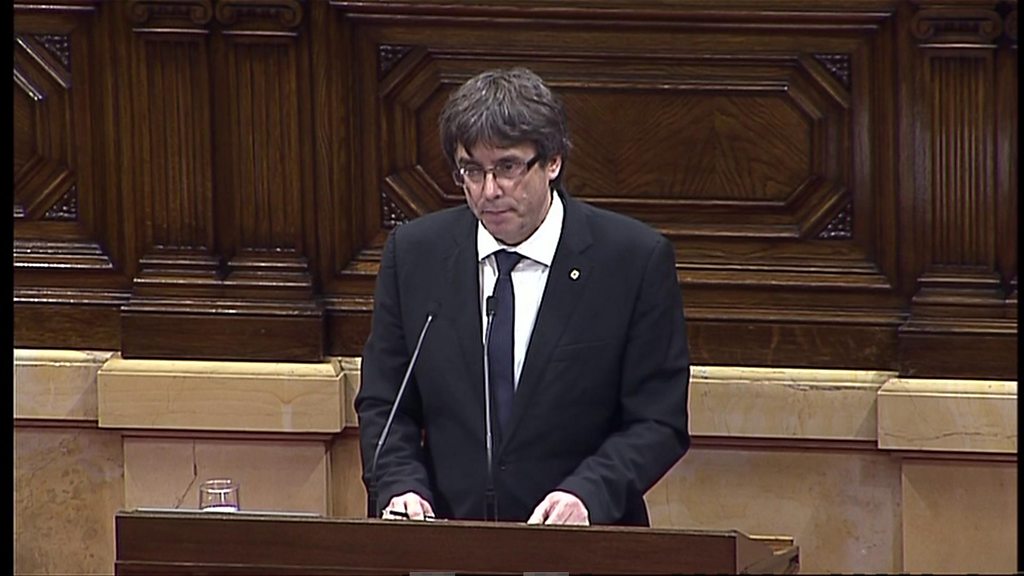 Catalan President Carles Puigdemont and other regional leaders have signed a declaration of independence from Spain, following the disputed referendum.
However, they say the move will not be implemented for several weeks to allow talks with the government in Madrid.
The document calls for Catalonia to be recognised as an "independent and sovereign state".