Saturday, October 1, 2022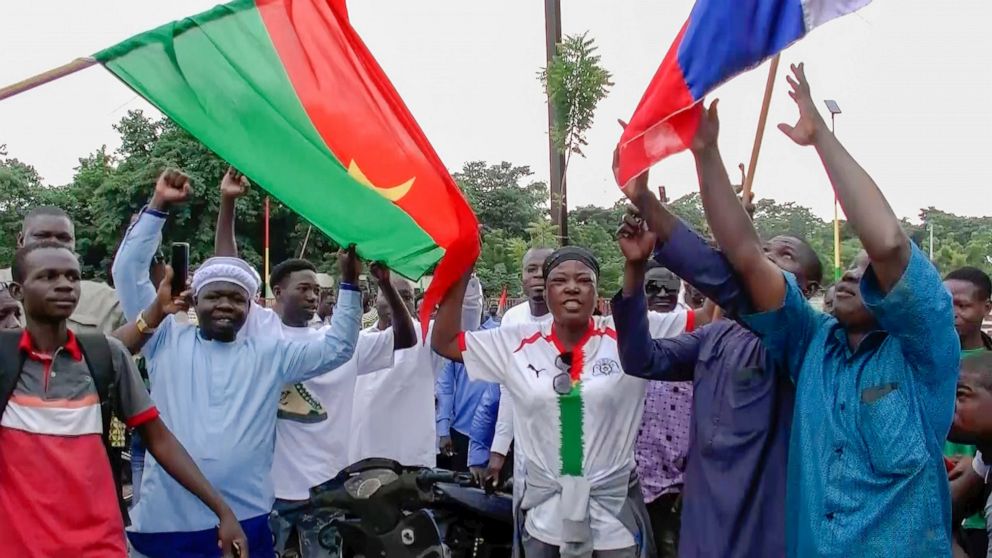 More than a dozen members of Burkina Faso's army seized control of state television late Friday, declaring that the country's coup leader-turned-president, Lt. Col. Paul Henri Sandaogo Damiba, had been overthrown.
The spokesman introduced Capt. Ibrahim Traore as the new head of the volatile West African country that is battling a mounting Islamic insurgency.