Tuesday, January 31, 2023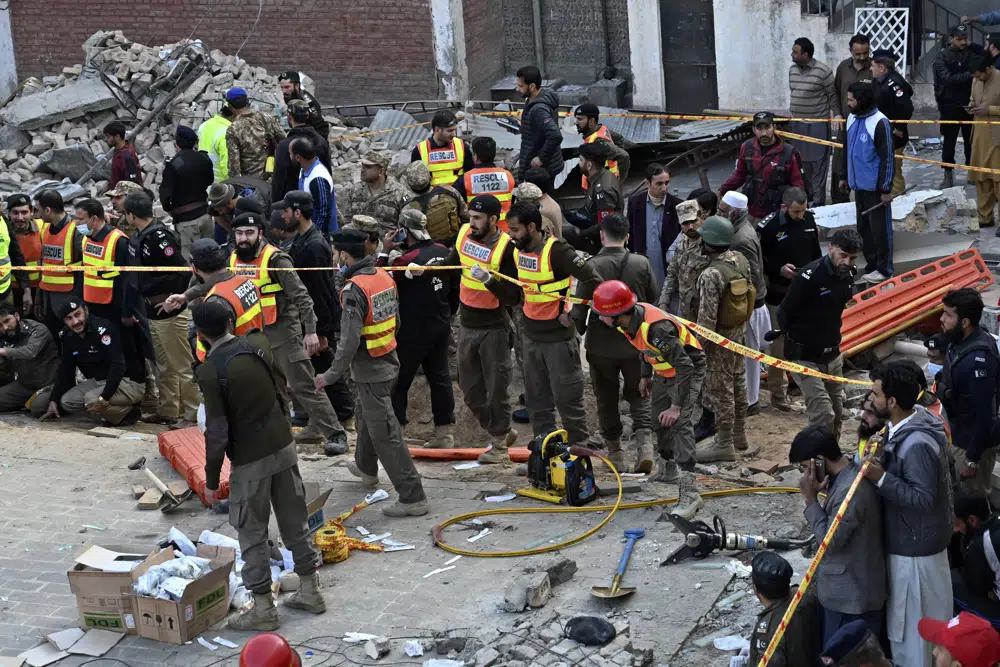 A suicide bomber struck a crowded mosque inside a police compound in Pakistan on Monday, causing the roof to collapse and killing at least 59 people and wounding more than 150 others, officials said.
Most of the casualties were police officers. It was not clear how the bomber was able to slip into the walled compound, which houses the police headquarters in the northwestern city of Peshawar and is itself located in a high-security zone with other government buildings.
Sarbakaf Mohmand, a commander for the Pakistani Taliban, also known as Tehreek-e-Taliban Pakistan or TTP, claimed responsibility for the attack in a post on Twitter.
But hours later, TTP spokesperson Mohammad Khurasani distanced the group from the bombing, saying it was not its policy to target mosques, seminaries and religious places, adding that those taking part in such acts could face punitive action under TTP's policy. His statement did not address why a TTP commander had claimed responsibility for the bombing.