Friday, February 3, 2023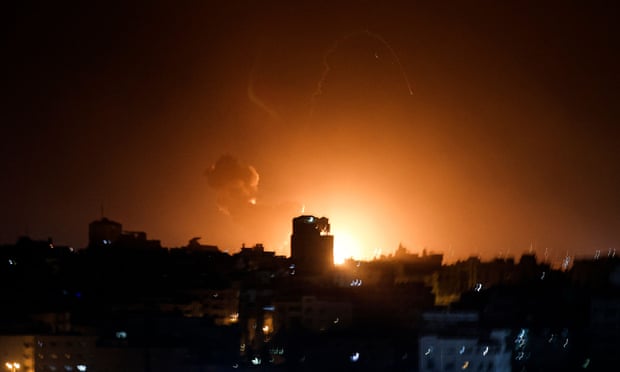 Israel conducted airstrikes on the central Gaza Strip early on Thursday, according to journalists and witnesses, hours after the military said it intercepted a rocket fired from the Palestinian territory.
New rounds of rockets were fired from Gaza after these strikes, and fresh explosions could be heard from Gaza City about 3.15am local time, Agence France-Presse journalists reported.
In a statement issued at 2.41am, the Israeli army confirmed it was "striking in the Gaza Strip".
According to local security sources and witnesses, the first strikes – at least seven – hit a training centre of the Ezzedine al-Qassam Brigades, the armed wing of the Palestinian Islamist movement Hamas. The centre is located in al-Maghazi refugee camp in the central Gaza Strip.
The News:
https://www.theguard … trikes-on-gaza-strip
Posted at 00:10:12
(513 visits)

Find related information in War, Middle East