Tuesday, November 10, 2020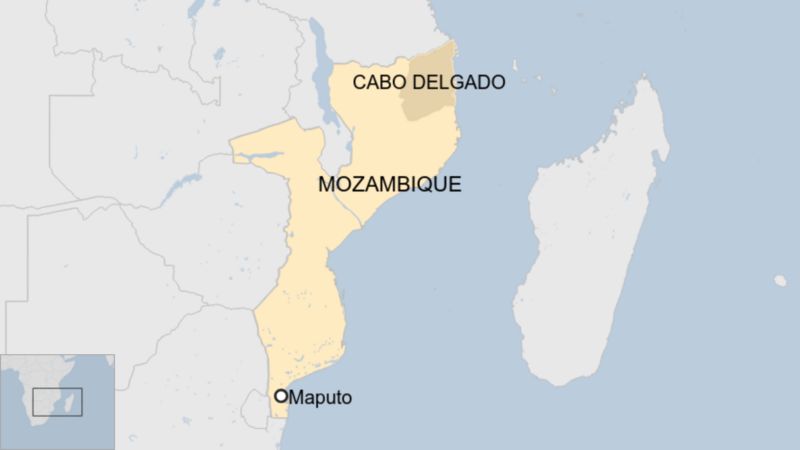 More than 50 people have been beheaded in northern Mozambique by militant Islamists, state media report.
The militants turned a football pitch in a village into an "execution ground", where they decapitated and chopped bodies, other reports said.
Several people were also beheaded in another village, state media reported.
The beheadings are the latest in a series of gruesome attacks that the militants have carried out in gas-rich Cabo Delgado province since 2017.
Up to 2,000 people have been killed and about 430,000 have been left homeless in the conflict in the mainly-Muslim province.
The militants are linked to the Islamic State (IS) group, giving it a foothold in southern Africa.