Wednesday, November 11, 2020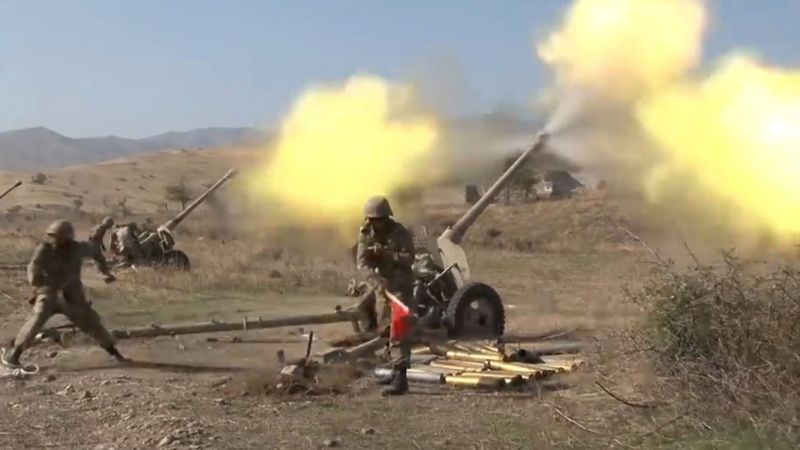 Armenia, Azerbaijan and Russia have signed an agreement to end military conflict over the disputed enclave of Nagorno-Karabakh.
Armenian Prime Minister Nikol Pashinyan called the deal "incredibly painful both for me and both for our people".
It follows six weeks of fighting between Azerbaijan and ethnic Armenians.
The region is internationally recognised as Azerbaijani but has been run by ethnic Armenians since 1994.
A Russian-brokered truce was signed at the end of the war in the early 1990s but there was no peace deal.
Although both sides took steps to reduce tensions last year, fighting erupted at the end of September and several attempts to end the conflict failed.