Monday, May 14, 2018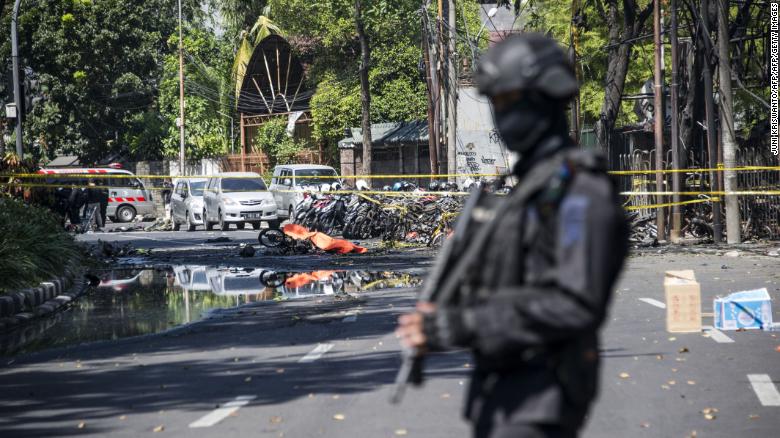 The family that carried out suicide attacks against three churches in Surabaya, Indonesia, Sunday was linked to Jamaah Ansharut Daulah (JAD), a jihadi group that supports ISIS, according to Jakarta officials.
ISIS claimed responsibility for the assault, which it called "martyrdom attacks," on the east coast of Java Island, but provided no proof to substantiate its claim.
The US State Department designated JAD as a terrorist organization last year, describing it as an umbrella group formed in 2015 and composed of almost two dozen Indonesian extremist outfits that pledged allegiance to ISIS leader Abu Bakr al-Baghdadi.