Sunday, May 13, 2018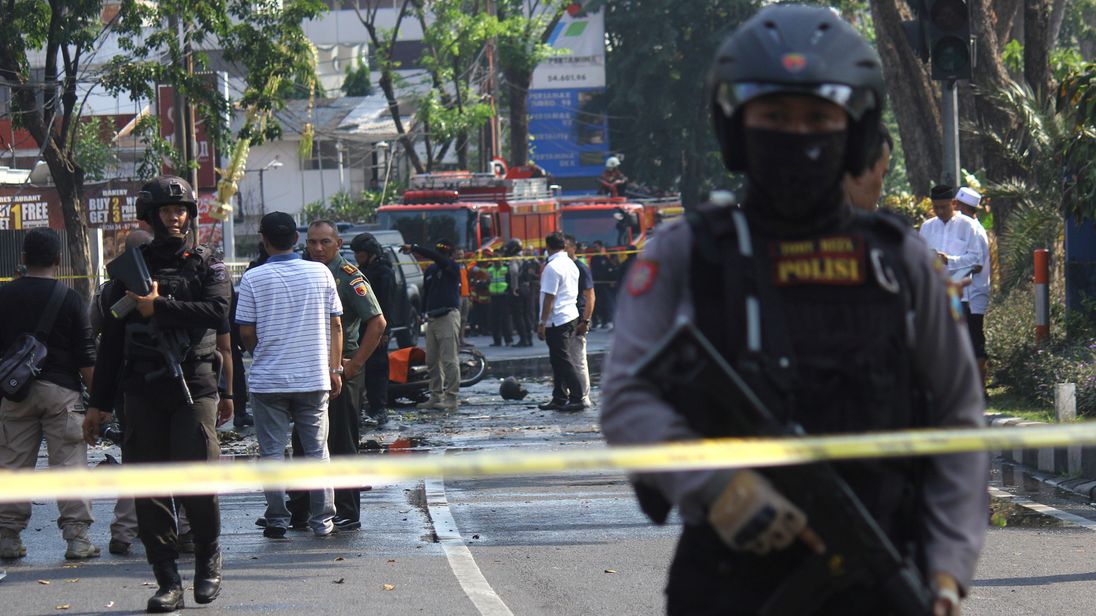 Suicide bombers carried out attacks on three churches Sunday in Indonesia's second biggest city Surabaya, claiming at least 13 lives and wounding 40, according to officials.
ISIL claimed responsibility for the suicide bomb attacks through the group's Amaq news agency without providing any evidence.
Police said the family who carried out Sunday's attacks were among 500 ISIL sympathizers who had returned from Syria.
"This act is barbaric and beyond the limits of humanity, causing victims among members of society, the police and even innocent children," Indonesia's President Joko Widodo said during a visit to the scene of the attacks.
Reuters reported that a family of six launched the attacks.