Sunday, May 13, 2018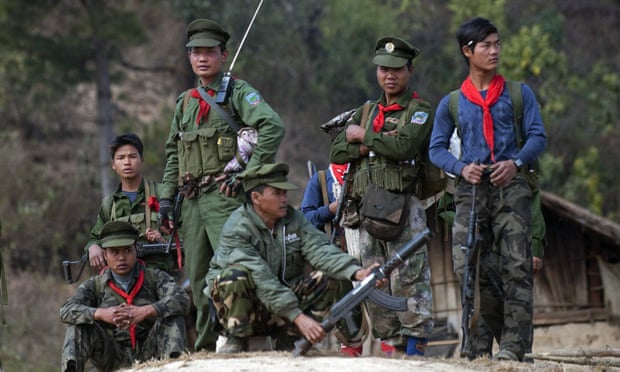 At least 19 people have been killed in fresh clashes between Myanmar's military and an ethnic armed group in the remote northern Shan state, as fighting in the country's borderlands intensifies.
"Nineteen [people] were killed in fighting" on Saturday, a military source said, adding that two dozen had been injured.
Rights groups say clashes in northern Myanmar near the Chinese border have ramped up in recent months as the international community focuses on the Rohingya crisis in the west of the country.
Thousands of people have been displaced in the country's northern-most state of Kachin since April amid renewed fighting between the army and ethnic insurgents.
Saturday's violence was between the military and the Ta'ang National Liberation Army, or TNLA, one of several insurgent groups fighting for more autonomy in the north.