Wednesday, January 7, 2015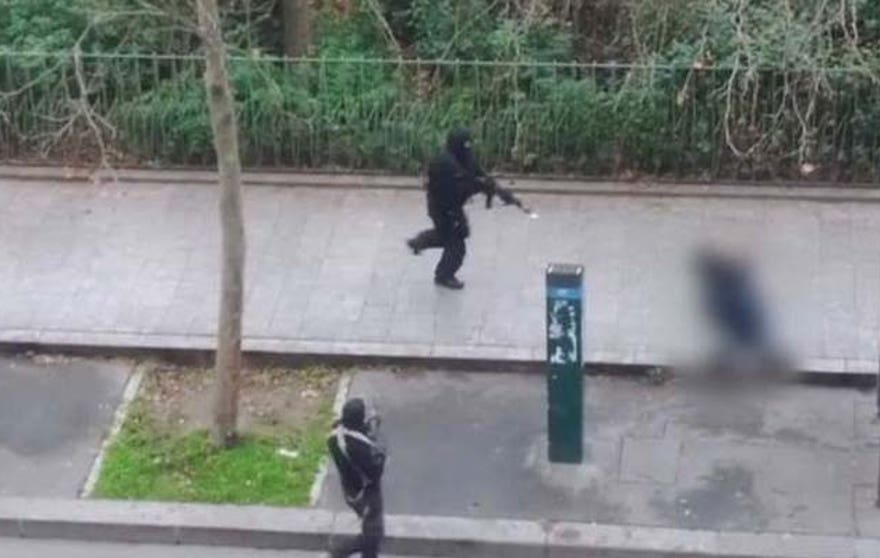 Three black-clad gunmen shouting "Allahu Akbar!" stormed the Paris offices of a satirical publication known for lampooning Islam Wednesday, killing 12, including its editor, three political cartoonists and a police officer whose cold-blooded murder at close range was captured on a disturbing video.
The masked, Kalashnikov-toting shooters moved with military precision, and then escaped following the 11:30 a.m. attack at Charlie Hebdo, the publication known for challenging Muslim terrorists with a 2011 caricature of Prophet Muhammed on its cover and which recently tweeted a cartoon of Islamic State leader Abu Bakr al-Baghdadi, and were being sought.
"We've avenged the honor of the prophet!" the killers shouted, according to witnesses who spoke to Sky News. Other witnesses said the men shouted "Allahu Akbar," Arabic for "God is great." The gunmen spoke French without any accent, according to Le Monde.