Tuesday, September 20, 2016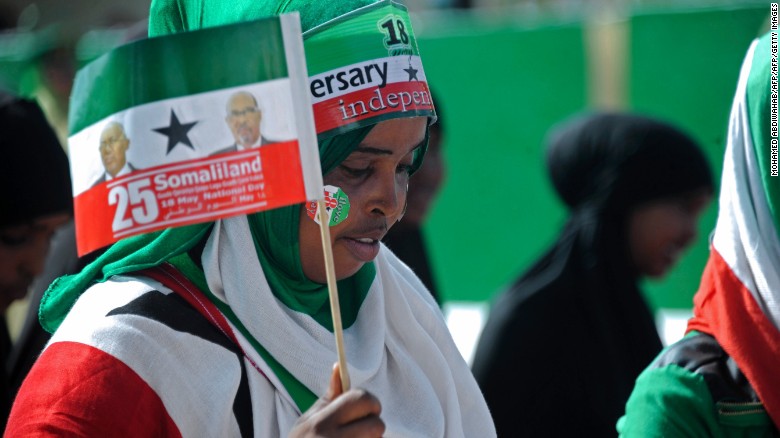 Woman waves flag during celebrations of the 25th anniversary of Somaliland's declaration of independence in the capital, Hargeisa on May 18, 2016.
Despite the declaration, Somaliland is still considered an autonomous region of Somalia by the United Nations. But President Ahmed Mohamed Mohamoud Silanyo is pushing hard for recognition of full sovereignty.