Tuesday, October 24, 2023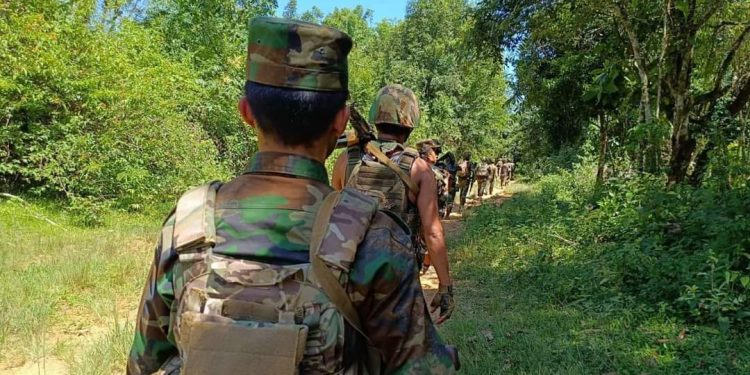 Myanmar junta troops suffered heavy casualties during intense clashes with the Ta'ang National Liberation Army (TNLA) in Mandalay's Mogok Township on Saturday, according to the TNLA.
Fighting broke out twice on Saturday when troops from Light Infantry Battalions 88, 104 and 102 and Light Infantry Division 44 advanced into upper Nyaung Kone village in Mogok Township, a TNLA Brigade 2 stronghold.
"Officers were among the many casualties suffered by the junta during the clash," the TNLA said.
In retaliation, regime forces struck the village with artillery and air power.