Wednesday, May 12, 2021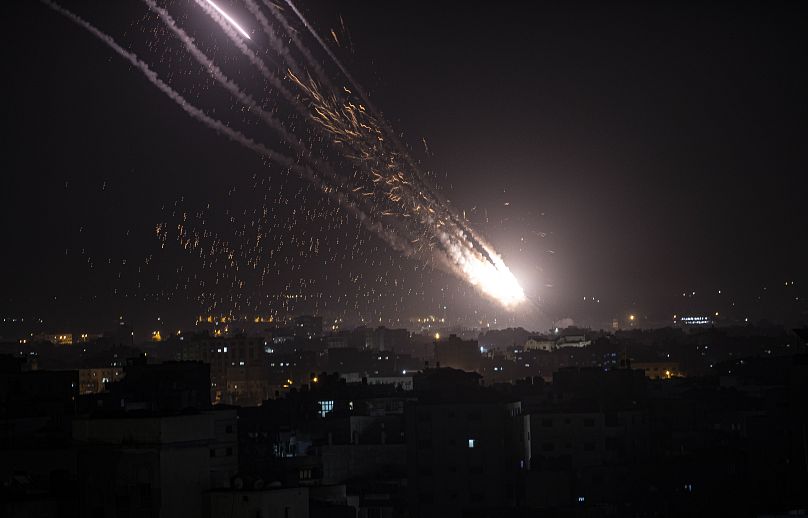 A barrage of Hamas rockets sparked air raid sirens in Tel Aviv hours after an Israeli airstrike hit a high-rise building in the Gaza Strip.
Hamas said it had fired a total of 130 rockets on Tuesday, some of which hit homes in southern Israel, killing two women. A total of 28 Palestinians have been killed in Gaza, including 10 children.
Posted at 00:47:14
(76 visits)

Find related information in War, Middle East