Wednesday, February 20, 2019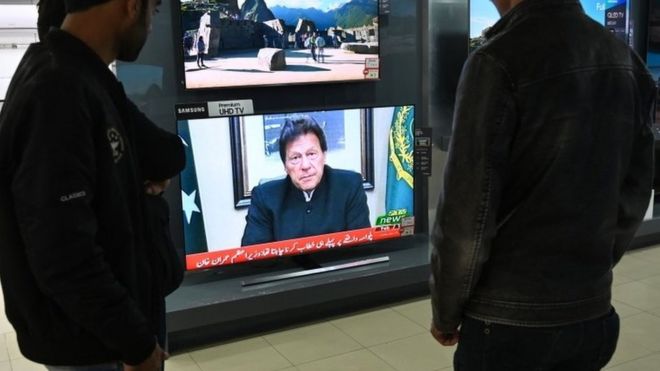 Pakistan has warned it will retaliate if India takes military action against it after a militant attack on Indian forces in Indian-administered Kashmir.
Prime Minister Imran Khan went on television to call on India to provide evidence to support its claims that Pakistan was involved.
India responded that Mr Khan was again making excuses.
More than 40 members of India's security forces died in Thursday's suicide bombing on their convoy.
Pakistan-based militant group Jaish-e-Mohammad said it was behind it.
The News:
https://www.bbc.com/ … -asia-india-47290107
Posted at 00:03:04
(458 visits)

Find related information in Asia