Wednesday, November 21, 2018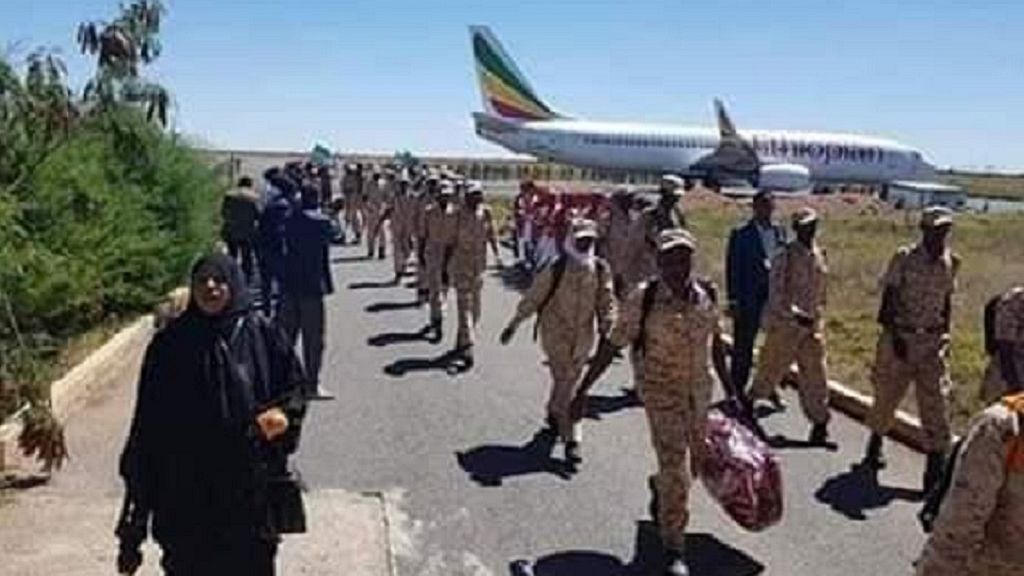 Former rebels belonging to Ethiopia's Ogaden National Liberation Front, ONLF, on Wednesday returned to the country from their base in neighbouring Eritrea.
The contingent were flown from Asmara to Jijiga, capital of the Somali Regional State, SRS by an Ethiopian Airlines flight. They were received with cultural displays upon their arrival at the airport.
ONLF's known Twitter handle earlier on Wednesday tweeted photos from Jijiga where they were being awaited by residents of SRS. "Somali people in Jijiga and the regional army prepare to welcome ONLA special forces from Asmara," the tweet read.
The group's spokesperson had told the Voice of America's Somali service on Monday that they were returning to Ethiopia. The return forms part of a peace deal reached with the federal government.