Saturday, July 14, 2018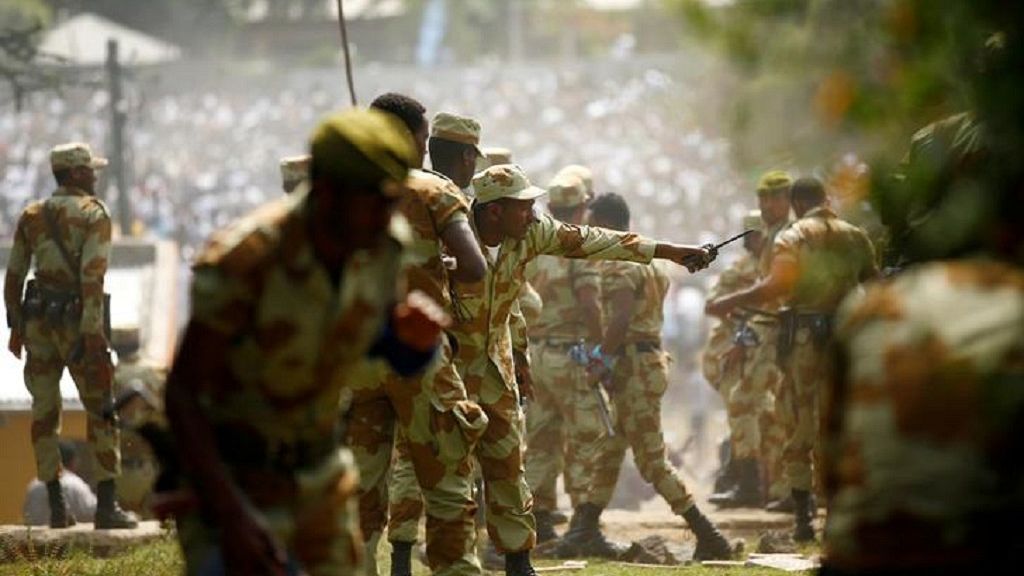 An Ethiopian rebel group declared a unilateral ceasefire on Thursday after parliament removed it from a list of banned terrorist groups as part of a reform drive led by the new prime minister.
The Oromo Liberation Front (OLF) has fought for autonomy for the Oromiya region – Ethiopia's largest – since 1993. It was designated a terrorist group by the government in 2008.
"The temporary declaration of ceasefire will take us to the final declaration of bilateral cessation of hostilities once and for all and conclusion of the conflict," the group said in a statement published by state-affiliated media.
The move comes a week after Ethiopia's parliament ruled that the group, along with the secessionist Ogaden National Liberation Front (ONLF) and the Ginbot 7 opposition movement, were no longer terrorist groups.