Sunday, July 15, 2018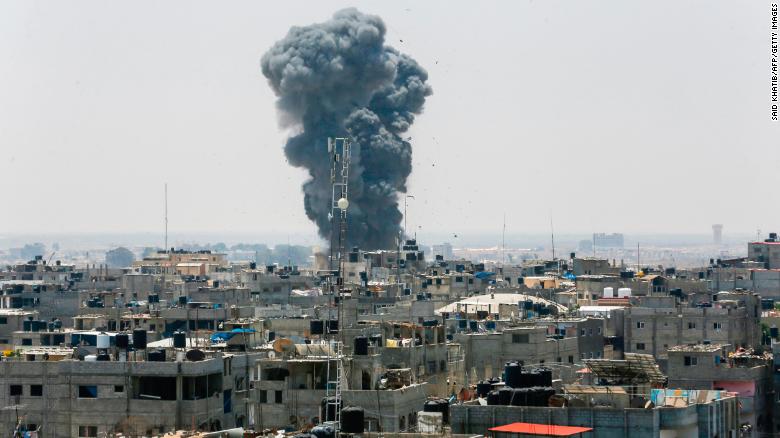 Hamas and Islamic Jihad, the two largest militant factions in Gaza, said Saturday a ceasefire agreement was reached with Israel following a serious spike in fighting between the two sides over the past 24 hours.
Two hundred projectiles, including rockets and mortars, were fired toward Israel in the previous 24 hours, Israel Defense Forces said. Israel said it carried out what it called its single largest bombing campaign in Gaza since the 2014 war.
Hamas spokesman Fawzi Barhoum told CNN that "since the start of the Israeli strikes on Gaza, various mediation efforts (led by Egypt) to stop the aggression have succeeded in bringing calm and stopping this aggressive escalation."
Islamic Jihad spokesman Daoud Shihab told CNN, "There have been great efforts … to bring back calm to Gaza. We have agreed to the Egyptian efforts and agreed to the calm and ceasefire as of 8 p.m. local time (1 p.m. ET), if the Occupation commits to stopping its aggression," using "Occupation" to refer to Israel.
A spokesman for the Israeli Prime Minister's office said Israel had no comment to make regarding reports of the ceasefire agreement.
The News:
https://edition.cnn. … ets-fired/index.html
Posted at 02:12:56
(409 visits)

Find related information in War, Middle East