Saturday, April 7, 2018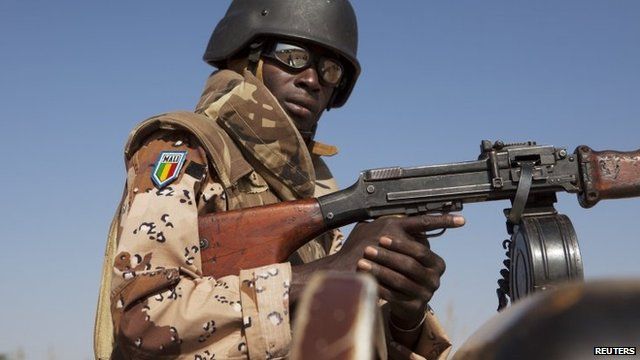 French and Malian troops killed about 30 Islamist insurgents during a gunbattle in a region near the border with Niger, where Islamic State are known to be active, the French army said on Thursday.
West Africa's arid Sahel region has seen a rise in violence by militant groups, some with links to al-Qaeda and Islamic State, that is drawing an increasingly aggressive response from countries including France and the United States.
It was a Mali-based al-Qaeda affiliate, Jama'a Nusrat ul-Islam wa al-Muslimin (JNIM), that claimed responsibility for a March 2 assault on the French Embassy and army headquarters in Burkina Faso's capital that killed eight people.
Colonel Patrik Steiger said soldiers from France's Barkhane force and Malian troops were on a reconnaissance mission 90 km (56 miles) south of Menaka on Sunday when they encountered several dozen Islamist fighters, some on motorcycles.
A number of Malian soldiers died in the ensuing gunbattle, Steiger said, without giving more details. No French troops were hurt.