Sunday, April 9, 2017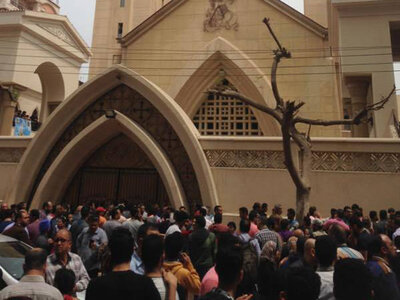 At least 35 people were killed and scores injured after explosions in two different Egyptian cities at Coptic Christian churches Sunday.
The interior ministry said one of the explosions was a bombing in Mar Gerges church in Tanta, a city in the north of Egypt in the Nile Delta, located between Cairo and Alexandria. The church was full at the time with worshippers observing Coptic Christian Palm Sunday.
Health ministry spokesman Khaled Mujahed told Egyptian state television that at least 25 people were killed and 78 injured.
Just hours later and about 80 miles away in Alexandria, a second explosion outside the Mar Markas church killed 11 people and injured 35 others, Mujahed confirmed to state television.