Sunday, April 9, 2017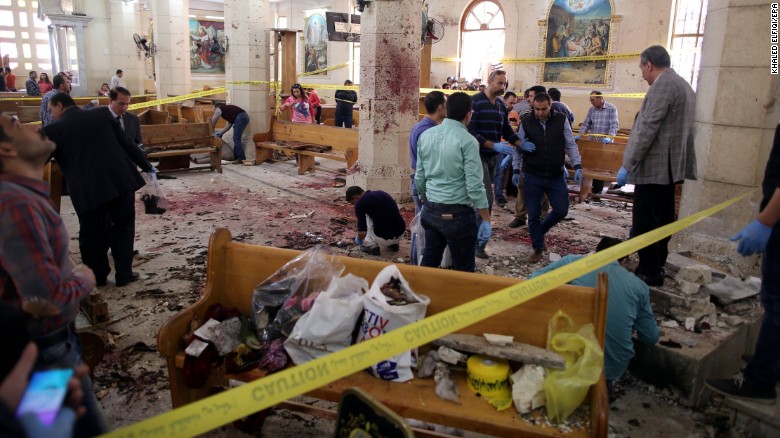 ISIS claimed responsibility for bombings that killed 43 at two Coptic churches in Egypt on Palm Sunday — brazen strikes against a vulnerable minority on one of the most important days on the Christian calendar.
In a statement issued on the Telegram messaging platform and circulated by several ISIS supporters, the militant group identified the suicide bombers as Egyptian nationals. Egyptian authorities have not confirmed the bombers' nationalities.
ISIS warned of more attacks in its statement. "The Crusaders and their apostate followers must be aware that the bill between us and them is very large, and they will be paying it like a river of blood from their sons, if God is willing," the group said in Arabic.
A three-month state of emergency will be declared following the bombing, after legal and constitutional measures have been completed, Egyptian President Abdel Fattah el-Sisi said Sunday.