Wednesday, May 17, 2023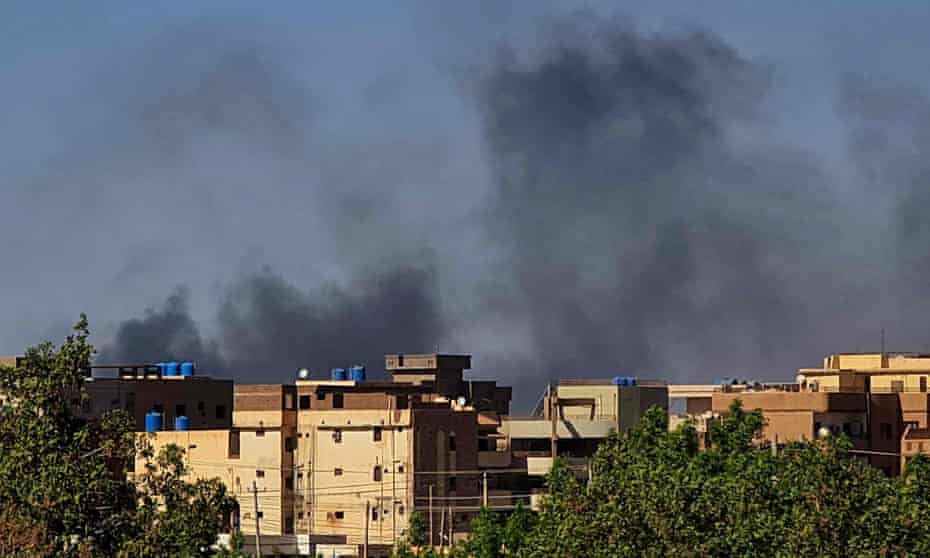 Airstrikes and artillery fire shook much of Sudan's capital, Khartoum, and its neighbouring cities on Tuesday as fighting between the country's warring factions intensified sharply.
New battles between the army and the Rapid Support Forces (RSF) flared from dawn in north and south Khartoum, as well as in the adjacent cities of Omdurman and Bahri, as the army sought to defend its bases from its paramilitary rival.
The army has been trying to cut off RSF supply lines from outside the capital, as well as to secure strategic sites including the airport in central Khartoum and the al-Jaili oil refinery in Bahri, observers said.
The RSF claimed to have captured 700 regular soldiers in an attack on an army base in the al-Jaili district, in addition to a large ammunition dump. The RSF's chief media officer shared a clip on a journalists' WhatsApp group showing hundreds of captive army soldiers walking in single file, some barefoot and none with weapons.