Sunday, April 16, 2023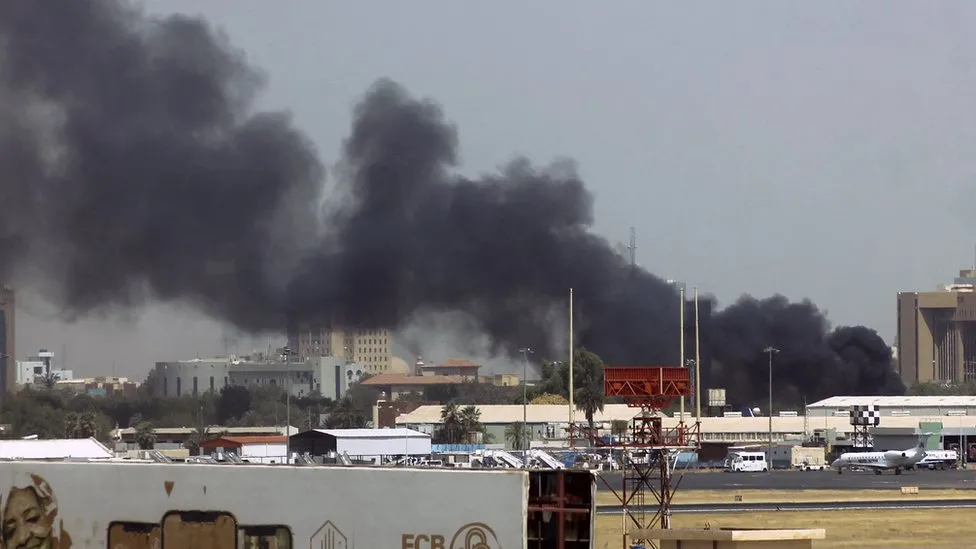 A power struggle between Sudan's army and a notorious paramilitary force has rocked the country, with more than 50 civilians reported dead.
Residents dodged gunfire in the capital, Khartoum, as rival forces battled over the presidential palace, state TV, and army headquarters.
Twenty-five people, including 17 civilians, have died in the city, a doctors' organisation said.
The clashes erupted after tensions over a proposed transition to civilian rule.
Both the army and its opponents, the Rapid Support Forces (RSF), claimed they had control of the airport and other key sites in Khartoum, where fighting continued overnight.