Sunday, July 31, 2022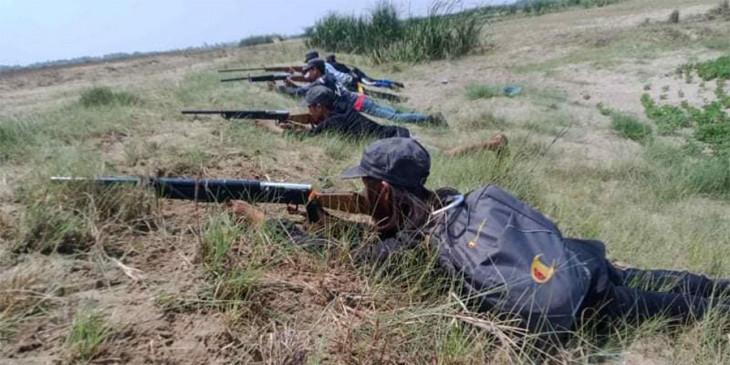 Myanmar's resistance forces have vowed to eradicate the junta and bring justice for the execution of four anti-regime activists.
The junta hanged former lawmaker of the National League for Democracy (NLD) Ko Phyo Zeya Thaw, veteran democracy activist Ko Jimmy and two other men, Ko Aung Thura Zaw and Ko Hla Myo Aung both from Hlaing Tharyar Township in Yangon, during the weekend without notifying their families. It was the first time in four decades that political dissidents have been executed in Myanmar.
Bo Ngagar, the commander of the Myanmar Royal Dragon Army, a prominent defense force, told The Irrawaddy that they must try to bring justice for the four martyrs and the innocent people killed brutally by the junta.
"It made our revolution stronger. We must rescue our people from these monsters. We must win freedom for the whole country before we die," he said.