Tuesday, June 28, 2022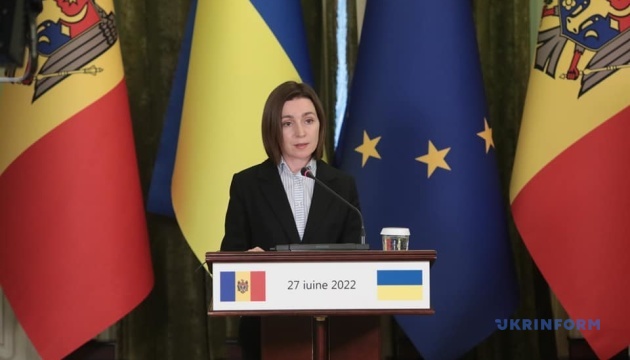 Chisinau doing everything possible not to allow unrecognized Transnistria to threaten Moldova, Ukraine.
This was stated by President of Moldova Maia Sandu, who spoke at a joint press conference with President of Ukraine Volodymyr Zelensky in Kyiv, Ukrinform reports.
"We are closely following all developments in Transnistria and we are seeing no threats looming. We are doing everything we can to prevent this separatist region from posing a threat to Ukraine and Moldova," Sandu said.
The president of Moldova noted that the two countries should maintain constant dialogue on security issues that affect them, adding that she had agreed with Zelensky to work together to maintain stability and avoid provocations aimed at destabilizing the situation.
The leader also noted that the information about the possible general mobilization in Transnistria has not been confirmed yet.