Monday, July 19, 2021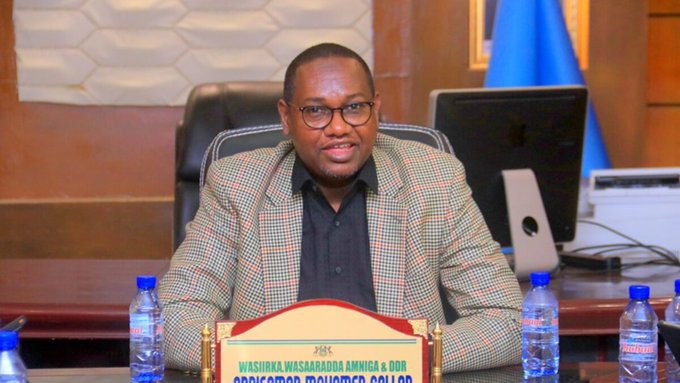 Al-Shabaab and IS foreign fighters have been killed and bases destroyed in security operation by Somali forces, Puntland authorities confirmed.
Speaking to the media, Puntland Security Minister, Abdisamad Galan said hundreds of soldiers mobilized in the region had successfully managed to kick the terrorists out of several villages in the region.
The operations dubbed Nadiifinta Aagga Bosaso - NAB (Operation combing Bosaso Area) have captured key al-Shabaab and ISIS held bases that were central to their operations in Puntland state.
Among those killed in the operations against al-Shabaab and IS are foreign fighters, according to the minister.
"During the operation, Puntland forces eliminated foreigners and Somali nationals who were leading the heinous operations of Al-Shabaab and ISIS in Puntland. The areas are now under the control of Puntland forces," the minister said.