Friday, July 16, 2021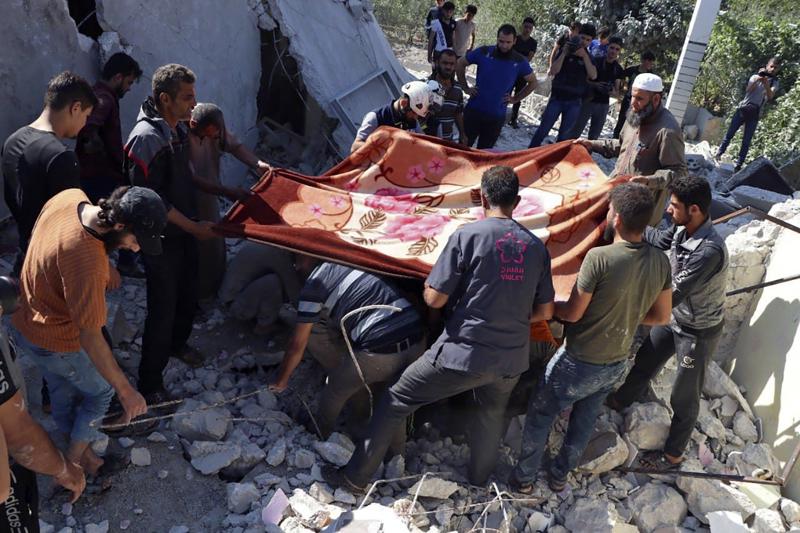 Syrian government rockets hit two villages in the last rebel stronghold in northwestern Syria on Thursday, killing at least nine civilians, including three children, rescue workers and a war monitor said.
The U.N. Children's agency confirmed three children were killed, calling it a "terrifying sign" that violence is returning to the area that has been under a cease-fire for over a year.
The Syrian Civil Defense team that operates in opposition areas, known as White Helmets, said guided missiles struck in Ibleen, a village in southern Idlib, killing a woman, her daughter and a child and injuring four others. All were from the same family, the White Helmets said.
In eastern Idlib, at least six were killed, including a child, when rockets hit an area where a quarry is located near Foa, according to the Britain-based Syrian Observatory for Human Rights.
The News:
https://apnews.com/a … 078b12bf7b4ed326aa1d
Posted at 00:05:02
(170 visits)

Find related information in War, Middle East