Thursday, June 10, 2021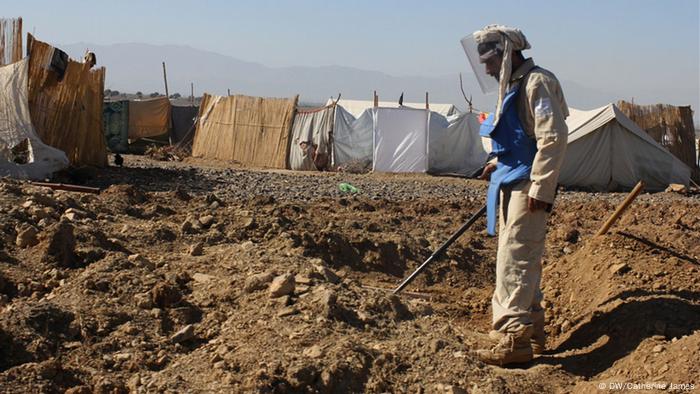 The Afghan interior ministry prevously said the Taliban were responsible for attacking dozens of mine clearers. The violence took place in a region north of Kabul that has seen heavy fighting recently.
"Islamic State" (IS) fighters attacked a group of mine-clearing workers in the north of Afghanistan on Tuesday evening. Afghan authorities said early Wednesday the assault killed 10 people and left at least 14 injured.
The attack happened in the Baghlan-e-Markazi district of Baghlan province, to the north of the capital Kabul. The injured victims were taken to a hospital in the nearby town of Pul-e-Khumri.
"IS" claimed responsibility for the attack in a statement. The Afghan interior ministry spokesman Tareq Arian previously told reporters that the Taliban was to blame.