Monday, September 7, 2020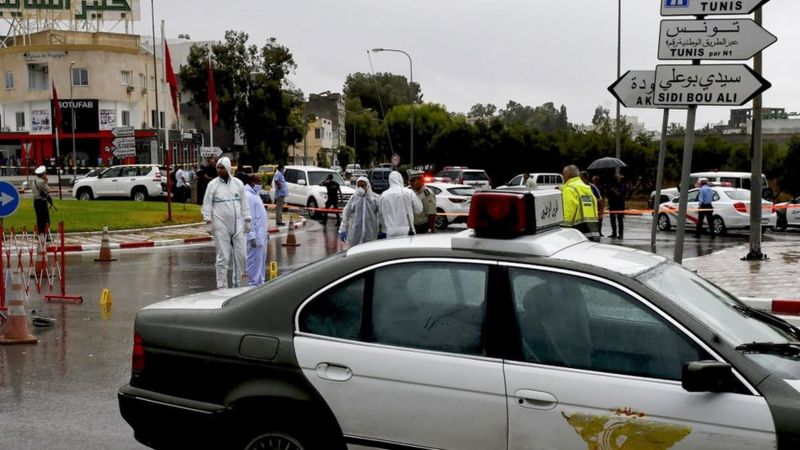 Security officials in Tunisia say a police officer has been killed and another wounded in a knife attack in the coastal resort of Sousse.
Three assailants were shot dead after the incident, which is being described as a terrorist attack.
In 2015 Sousse was the scene of one of Tunisia's worst attacks, when 38 people, most of them British tourists, were killed by a gunman.
The latest incident comes two days after a new government was sworn in.
The suspected militants rammed their vehicle into a National Guard checkpoint at a junction near the city's port.