Sunday, December 8, 2019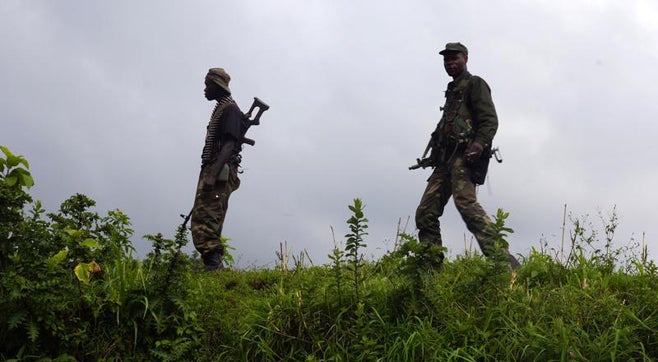 Hundreds of members of a Rwandan rebel group have surrendered to the Congolese army in the Democratic Republic of Congo, a military spokesman said late Thursday.
Speaking on state-owned television, Maj. Gen. Leon Kasonga said 306 members of the Democratic Forces for the Liberation of Rwanda (FDLR) surrendered with their weapons in the Kalehe region of South Kivu province.
The rebels had no chance to escape after their base in Kahuzi-Biega National Park was destroyed, Kasonga added.
Asifiwe Nshimiyimana Manudi, one of the leaders of FDLR, was arrested Monday. Sylvestre Mudacumura, the rebel group's commander, was killed in September by the Congolese army.