Saturday, August 25, 2018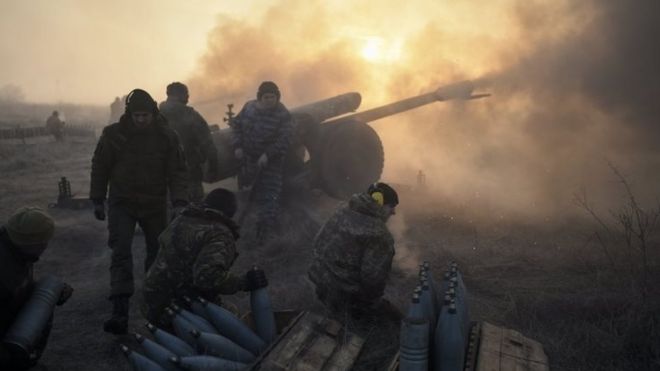 Five soldiers have been killed and seven wounded in eastern Ukraine during an assault by separatist forces, Ukraine's defence ministry says.
Four died during a five-hour clash near Krymske, a village 50km (31 miles) north-west of Luhansk. Another was killed by artillery fire.
Ukraine and pro-Russian rebels have blamed each other for violating the current ceasefire.
The deaths come amid a spike in violence following clashes last week.
Ukrainian negotiators have said that a new ceasefire is due to come into effect on 29 August, in time for the new school year.