Wednesday, June 27, 2018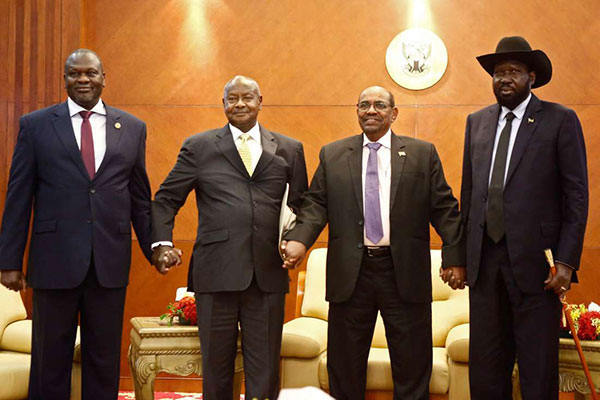 South Sudanese President Salva Kiir and long-time rival Riek Machar on Tuesday signed ceasefire deal following talks in the Sudanese capital, Khartoum.
The two who lead the factions fighting in South Sudan met face-to-face last week in Addis Ababa for the first time since 2016.
The figures moved to Khartoum yesterday to continue their talks to end the civil war which ravaged Africa's youngest nation, South Sudan.
Kiir and Machar appended their signature on a deal comprising several points.
Among the issues the two agreed are: a permanent ceasefire, cantonments for all forces and the deployment of forces by Igad and the African Union to safeguard the ceasefire.