Friday, May 25, 2018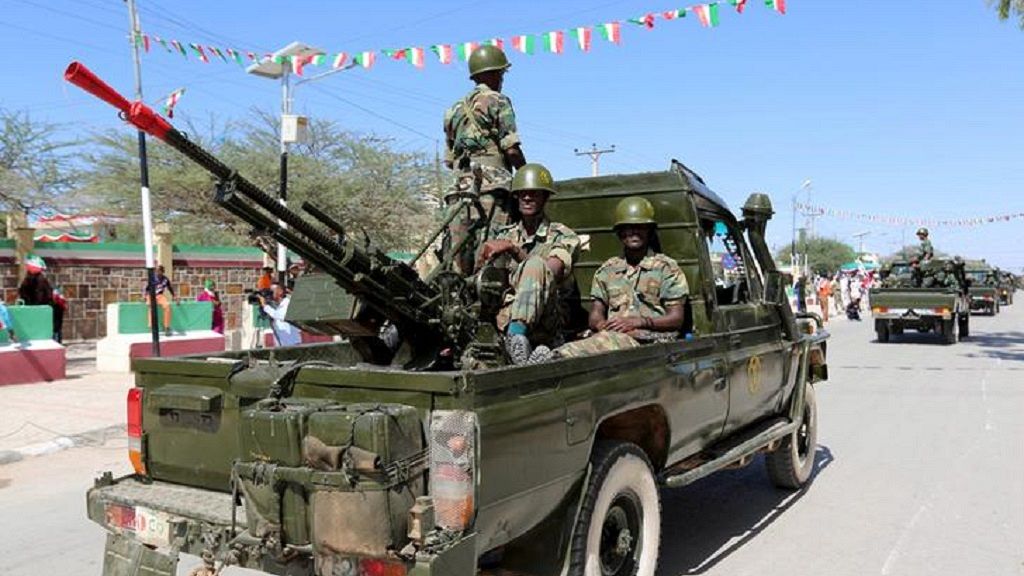 Fighting between Somalia's semi-autonomous Puntland region and breakaway Somaliland has killed dozens of soldiers, according to a witness and a military commander who spoke of a "hellish" outbreak of violence.
The clashes on Thursday morning appeared to be a resumption of more than 10 years of periodic conflict between Puntland and Somaliland over the disputed Sool region.
A presidential statement from Puntland blamed Somaliland for the confrontation, adding that 'Puntland will defend its land and people'.
"Somaliland attacked us and we had to attack Somaliland from other sides," Abdifatah Saiid, a Puntland military commander, told Reuters late on Thursday.
"It was a hellish battle. We killed 30 soldiers from Somaliland … and from our side we lost six soldiers."