Tuesday, May 22, 2018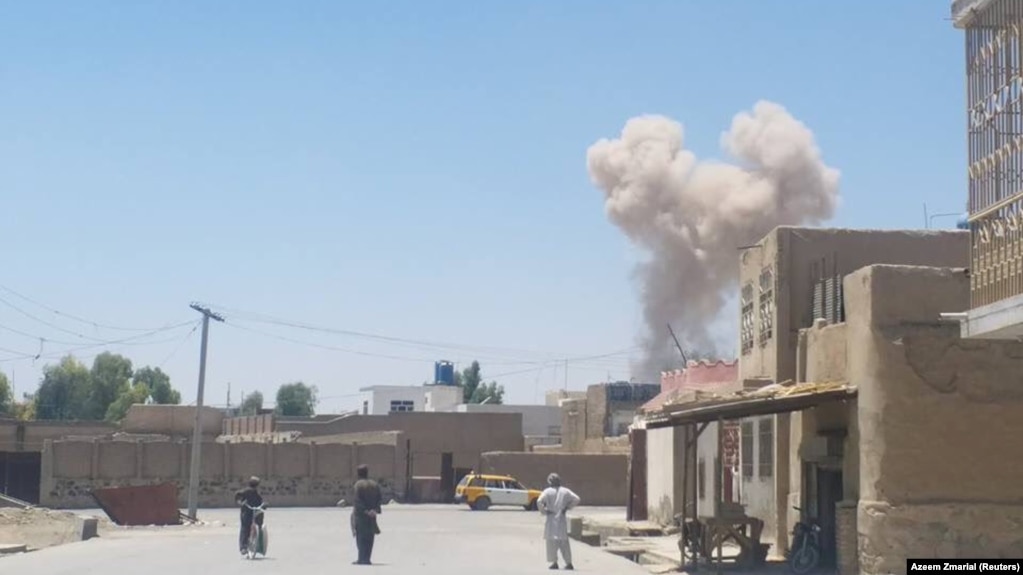 At least 16 people have been reported killed and more than 30 wounded in an explosion in the southern Afghan city of Kandahar, as the Taliban pushed ahead with their annual spring offensive across the country.
There was some confusion about the cause of the May 22 blast.
Daud Ahmadi, a spokesman for Kandahar Province's governor, and a police spokesman said that explosives packed in a minibus detonated as security forces were trying to defuse it.
However, the National Directorate of Security (NDS) intelligence service said the explosives were discovered in a large open yard of workshops but went off before they could be defused.
Authorities at Kandahar's Mirwais hospital said the dead and wounded included both civilians and members of the Afghan security forces.
There was no immediate claim of responsibility.
Kandahar Province is a major center of opium cultivation and a stronghold of the Taliban.