Friday, February 9, 2018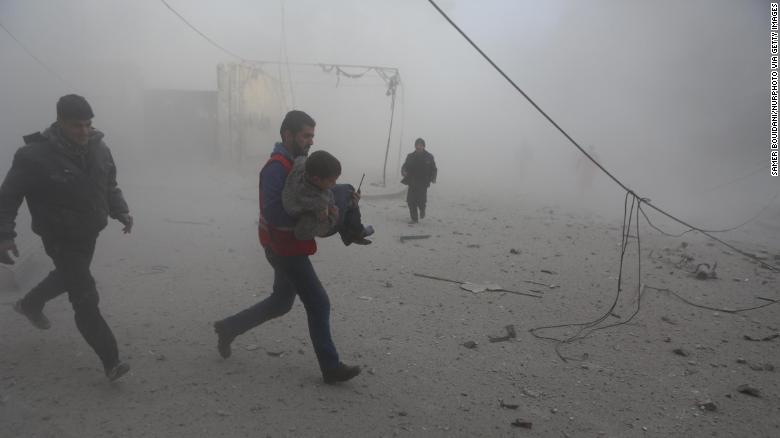 Four days of Syrian regime raids on Eastern Ghouta have killed more than 200 civilians, a war monitor said on Thursday, as the Syrian opposition denounced the "atrocities."
Regime troops have since Monday waged an intense air campaign against Eastern Ghouta, the only significant opposition pocket near the capital Damascus.
Bombardment on Thursday alone killed 58 civilians, including 15 children, according to the Britain-based Syrian Observatory for Human Rights.
The deadliest strikes hit a market in the town of Erbin, killing 21 civilians, including nine children.
"These are the worst four days that Eastern Ghouta has ever gone through," said Hamza, a doctor at the local Erbin clinic who was treating wounded patients.
The News:
http://www.arabnews. … /1242546/middle-east
Posted at 01:25:47
(524 visits)

Find related information in War, Middle East