Thursday, November 2, 2017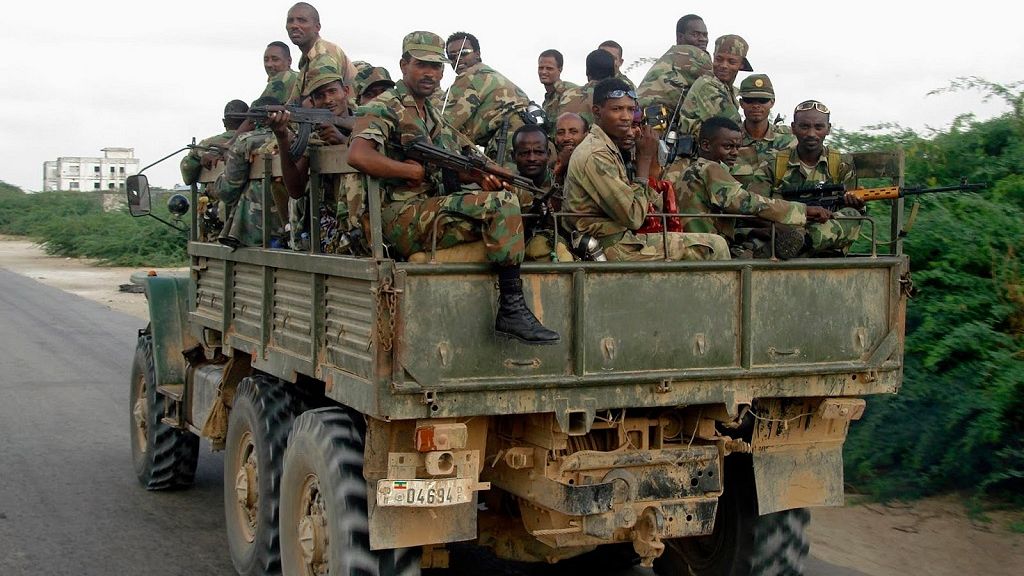 Hundreds of Ethiopian soldiers have been spotted crossing the border town of Dolow into Somalia carrying heavy artillery.
Residents of the town in the Gedo region told VOA Somali that at least 30 vehicles carrying about a thousand heavily armed soldiers crossed the border on Tuesday.
They are believed to be Ethiopia's promised reinforcement for the renewed offensive against the jihadist group al Shabaab which is seeking to topple the western-backed government and impose its strict version of the Sharia law.
The group has killed thousands of civilians and soldiers through car and suicide bombings. The deadliest attack on October 14 killed at least 400 people when a truck carrying explosives was detonated at a busy junction in Mogadishu.