Thursday, June 15, 2017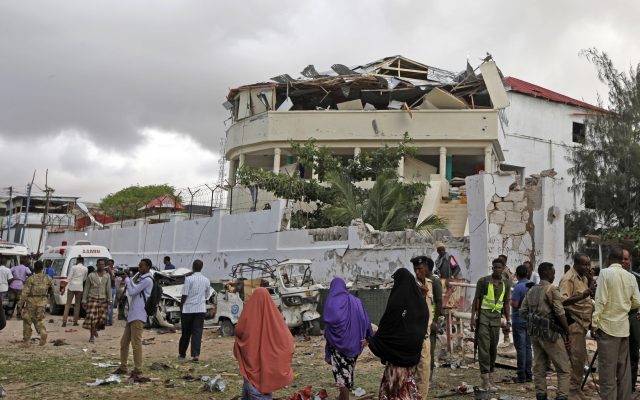 The death toll in an overnight attack by al-Shabab extremists on a popular restaurant in Somalia's capital has risen to 31.
Police captain Mohamed Hussein said many of the victims were killed at point-blank range after the attackers hunted them down.
Police say nearly 40 people were wounded in the assault that began when a car bomb exploded outside the Pizza House restaurant in Mogadishu.
Security forces ended the siege on Thursday morning after the extremist snipers fired on them. Capt Hussein said all five attackers were killed.