Sunday, December 27, 2015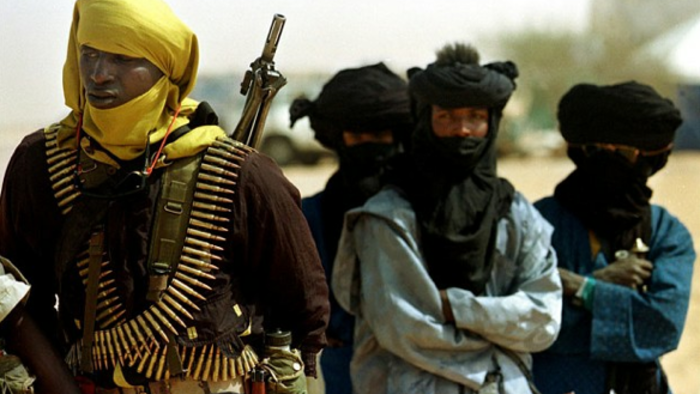 Islamist fighters killed 10 Tuareg rebels in two attacks near northern Mali's border with Algeria this week in a growing wave of violence, Tuareg officials said on Saturday.
Six fighters from the National Movement for the Liberation of Azawad, northern Mali's largest Tuareg rebel group, were killed on Thursday when Islamist militants attacked their checkpoint in the town of Talahandak, the group said.
It added that Islamist fighters were also killed in the clashes, though it did not give further details.
Four more died on Friday when a convoy of reinforcements was ambushed on its way to the border, said Sidi Ould Ibrahim Sidat, an official with the Tuareg umbrella group, the Coordination of Movements of Azawad.
This organization signed a peace deal in June with the Malian government as part of efforts to draw a line under a series of separatist uprisings.
He blamed the attacks on fighters from al-Qaeda in the Islamic Maghreb (AQIM), the Movement for Unity and Jihad in West Africa (MUJWA), Ansar Dine and the Macina Liberation Front.