Sunday, September 13, 2015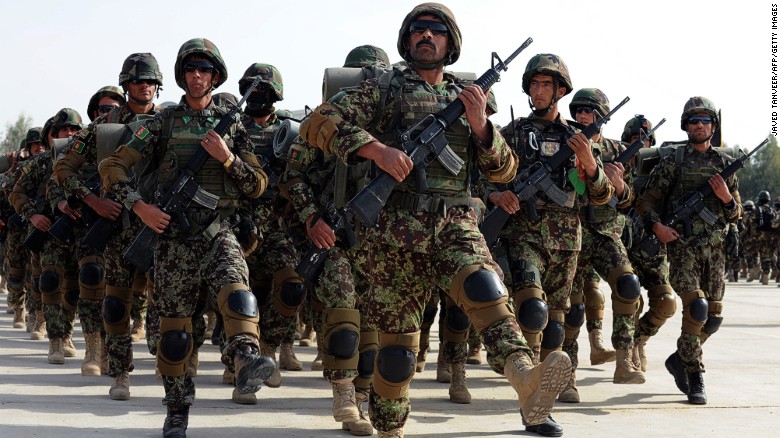 The Afghan National Army said its forces killed 100 militants during several military operations carried out across the country over the weekend.
The operations, which occurred in 11 of Afghanistan's 34 provinces, were conducted in a 24-hour period from Saturday afternoon into Sunday, according to the Afghan Ministry of Defense.
A dozen ANA soldiers died in the fighting, according to a ministry statement.
In addition to the 100 insurgents killed, another 35 were wounded and one was taken into custody, the statement said.