Saturday, July 18, 2015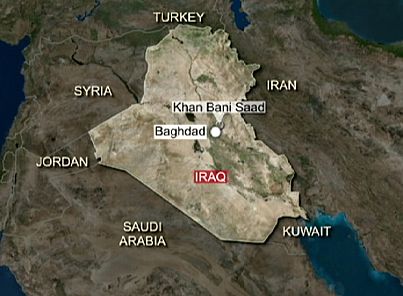 More than 100 people are reported dead in a suicide car bombing at a busy market in Iraq.
ISIL said it was behind the blast in the mainly Shi'ite town of Khan Bani Saad, some 30 kilometres northeast of Baghdad.
It is one of the deadliest attacks carried out by the group calling itself Islamic State since it overran large parts of the country.
The explosion brought down buildings, crushing people who had been celebrating the end of the Muslim fasting month of Ramadan.
The News:
http://www.euronews. … kills-more-than-100/
Posted at 10:59:13
(1047 visits)

Find related information in War, Middle East