Friday, July 17, 2015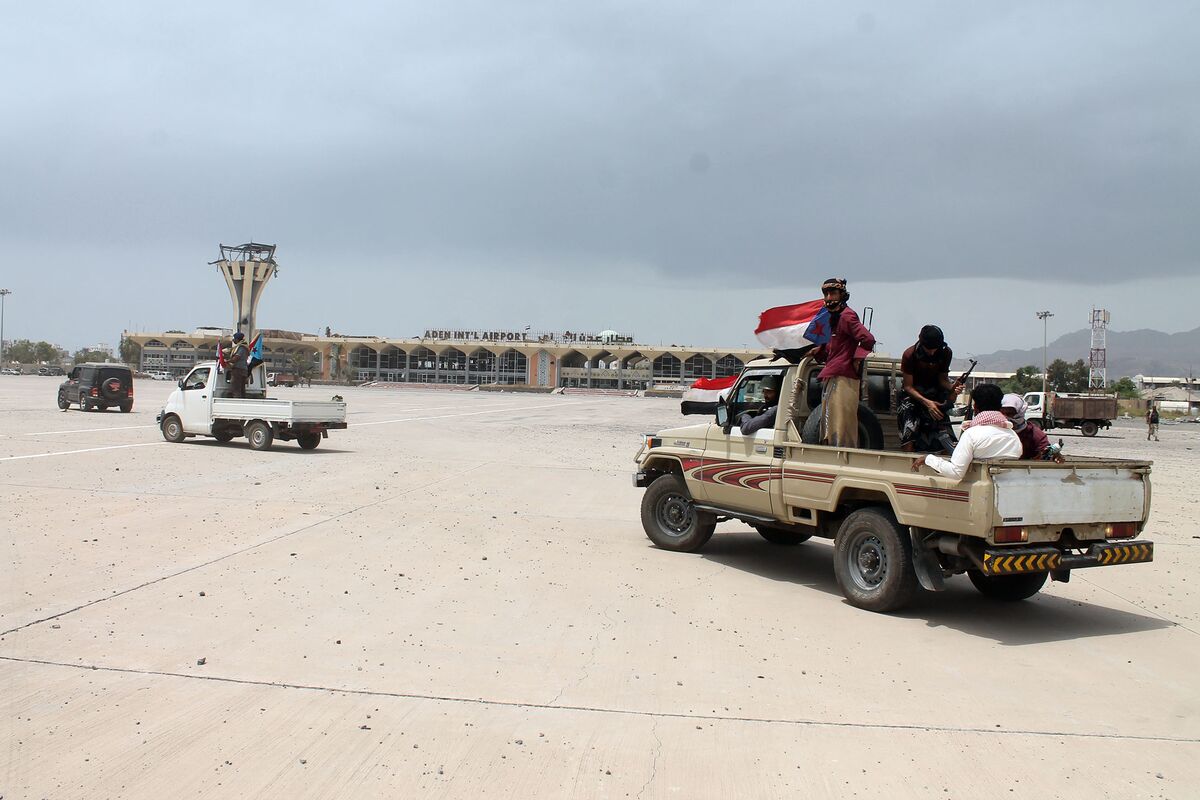 Yemeni forces, backed by Saudi airstrikes, have retaken the southern city of Aden from Houthi rebels after months of fighting, according to a top official in exile.
"The government announces the liberation of the province of Aden on the first day of Eid al-Fitr, which falls on July 17," Vice President Khaled Bahah said on his Facebook page. "We'll work to restore life in Aden and all the liberated cities, to restore water and electricity."
Houthi officials didn't answer phone calls seeking comment. Residents on Friday reported ongoing fighting in Aden, as well as Taiz, Marib and other cities.
Forces loyal to Yemen's exiled President Abdurabuh Mansur Hadi entered Aden's commercial district of Crater on Thursday and seized large parts of the Mualla port area, residents said. Hadi hailed a "great victory" in a televised speech and Al Arabiya reported that his interior, transportation and deputy health ministers were returning to the port city.
The News:
http://www.bloomberg … en-from-houthis-saba
Posted at 22:53:46
(1090 visits)

Find related information in War, Middle East