Friday, June 26, 2015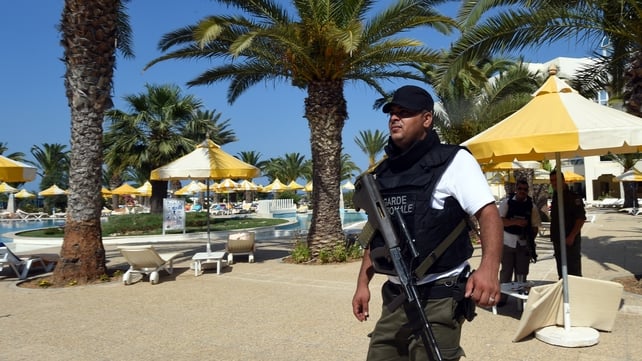 Gunmen killed at least 28 people at a beachfront Tunisian hotel on Friday, the same day terrorists lashed out brutally in France and bombed a mosque in Kuwait.
Tunisia's health ministry reported those deaths as well as 36 injuries in and around the Hotel Riu Imperial Marhaba in the coastal Tunisian city of Sousse. At least one gunman was also reportedly killed, according to the state-run TAP news agency.
A woman from Wales told CNN's Robyn Kriel that she saw bloodied bodies lying in the sand and people from neighboring hotels jumping over to fences to get to her hotel. She said she is staying about a mile from the main attack scene, but visitors there still took precautions by putting mattresses up against the door to slow any gunmen who might try to barge in.
The News:
http://fox5sandiego. … unisia-hotel-attack/