Saturday, April 25, 2015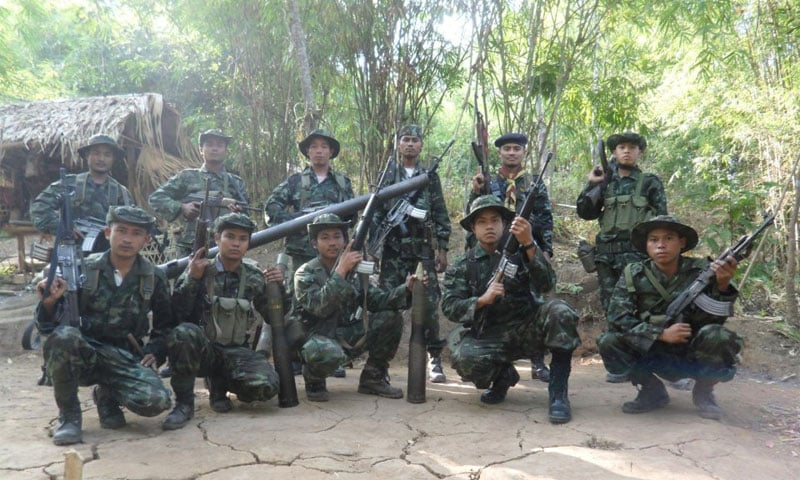 Arakan Army (AA) released a statement that there were armed clashes between its troops and government soldiers on April 18, 2015.
Armed clashes were took place near Sapar-Seik and Aung-Lan-Chaung villages 14 miles away from Kyauktaw town. The AA troops had clashes with government army at least five times on April 18, according to the statement.
The combats were broken out between 10 am and 11 am, and 12 pm and 1:30 pm respectively. Since both sides used artillery in clashes, combats were harshest and longest at this time in Arakan state, as said by the announcement.
The AA troopers suffered some minor injuries and it didn't make out the casualties of the government army side, the statement said.