Saturday, April 11, 2015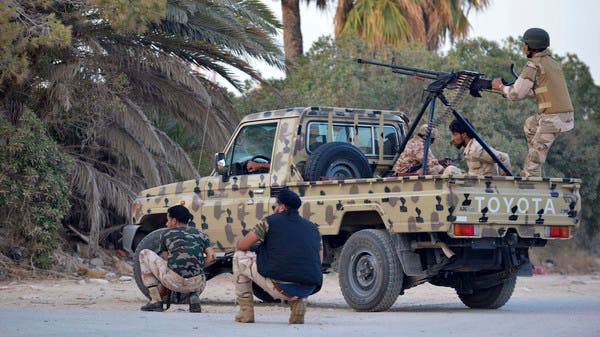 At least ten soldiers of the Libyan army were killed and more than 40 others wounded in fierce clashes in Libya's second largest city of Benghazi, medical and military sources told Xinhua on Saturday.
"Benghazi medical center on Friday received ten bodies of army soldiers, while the center received about 44 wounded soldiers of varying degrees of severity," a source in the Benghazi medical center told Xinhua on condition of anonymity.
Libyan national army has made a progress in Hawari axis in south of Benghazi to retake the city from Islamist militants, a military source told Xinhua.
Since mid-October, the Libyan army and forces loyal to the retired Major General Khalifa Haftar are waging a war to retake the city of Benghazi, which had been held by Islamist militias in July.