Friday, March 27, 2015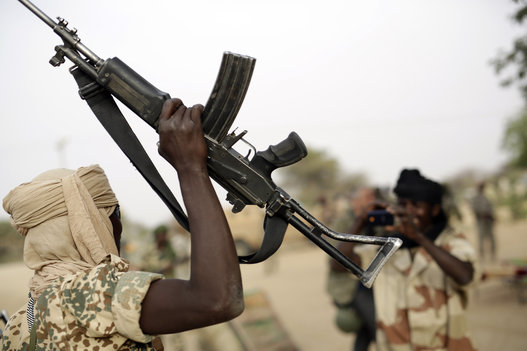 Nigeria's military claims it has destroyed the headquarters of Boko Haram in Gwoza, a town in northeast Nigeria. It was not possible to verify the victory that comes the day before presidential elections.
The official Twitter account of the Nigerian Defence Headquarters announced "FLASH: Troops this morning captured Gwoza destroying the Headquarters of the Terrorists self-styled Caliphate.''
It followed with "Several terrorists died while many are captured. Mopping up of entire #Gwoza and her suburbs is ongoing.''
There was no mention of the Sambisa Forest, in Gwoza local government area, where Nigeria's home-grown Islamic extremist group is believed to have camps. Warplanes have been bombarding the area for weeks.