Saturday, November 26, 2011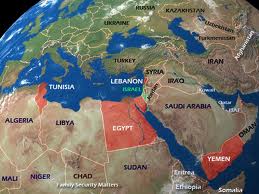 The new Libyan government is well on its way to help Syrian fighters against President Bashar al-Assad's regime with arms after a meeting held in Istanbul between the two sides, a newspaper reported Saturday.
A Libyan source, who spoke on the condition of anonymity, told Britain's Telegraph, that the aid will extend beyond providing the Syrian fighters with arms but that Libya could also offer potential volunteers to help up rebels in their struggle against Assad's regime.
"There is something being planned to send weapons and even Libyan fighters to Syria," said the Libyan source.
The Libyan source also heralded that "there is a military intervention on the way. Within a few weeks you will see."
The News:
http://english.alara … 11/11/26/179274.html