Monday, January 10, 2011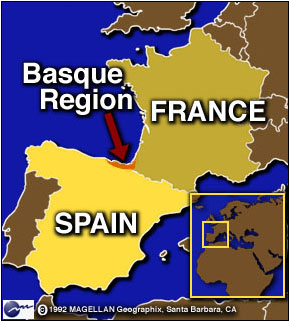 Basque separatist group ETA called a permanent ceasefire on Monday, Basque regional newspaper Gara said on its website, three months after the weakened group announced a halt to armed attacks.
The group, which has killed more than 850 people in half a century of armed struggle for an independent state in northern Spain and southwest France, has been crippled by arrests and a rise in support among Basques for legal politics.
"ETA has decided to declare a permanent and general ceasefire which will be verifiable by the international community," the group said in an English-language statement on www.gara.net.
ETA Declaration sent to newspaper Gara:
http://www.gara.net/ … 0108_declaration.pdf