Tuesday, April 13, 2010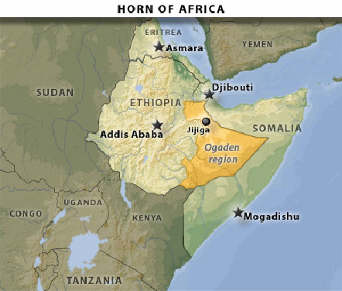 A rebel group in Ethiopia's southeastern Somali region has agreed to lay down arms after decades of guerrilla war, Communications Minister Bereket Simon announced Friday.
Leaders of the United Western Somali Liberation Front (UWSLF) had, after talks with the government, "accepted totally to abide by the constitution of Ethiopia and operate legally and abandon the armed struggle," Bereket told a press conference.
"We expect these leaders to appear here soon to explain how they will operate in the Ethiopian legal atmosphere," Bereket said, hailing a step that "will help the stability and peace" in the region also known as Ogaden.