Sunday, April 30, 2023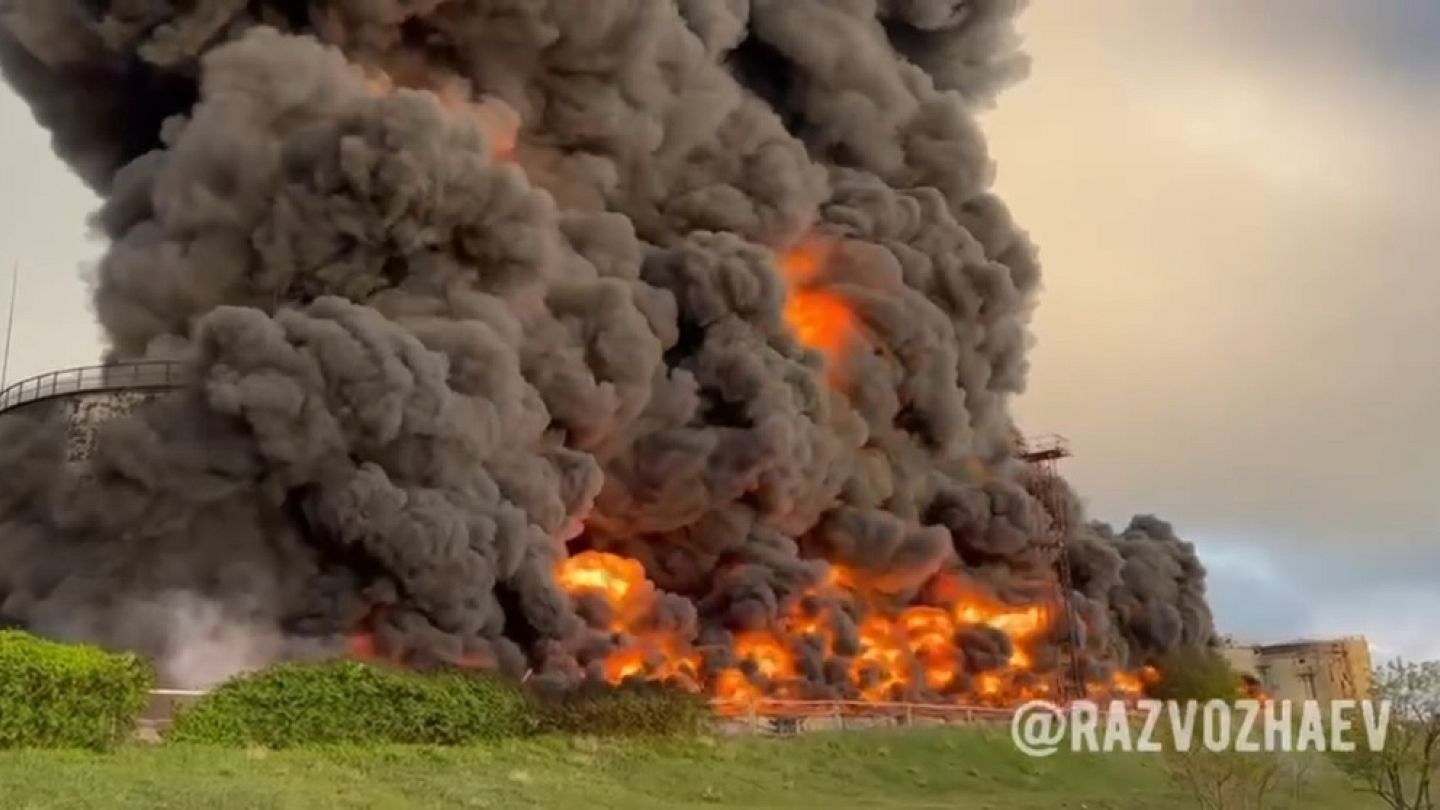 A massive fire erupted at an oil depot in Crimea after it was hit by two of Ukraine's drones, a Russia-appointed official there reported Saturday, the latest in a series of attacks on the annexed peninsula as Russia braces for an expected Ukrainian counteroffensive.
Mikhail Razvozhayev, the Moscow-installed governor of the Black Sea peninsula's port city of Sevastopol, posted videos and photos of the blaze on his Telegram channel.
Razvozhayev said the fire was assigned the highest ranking in terms of how complicated it will be to extinguish.
He did not say whether the drone he cited as causing the fire was Ukrainian. Russia annexed Crimea from Ukraine in 2014, a move that most of the world considered illegal. Ukrainian President Volodymyr Zelenskyy has said his country is seeking to reclaim the peninsula during Russia's current full-scale invasion.