Monday, August 8, 2022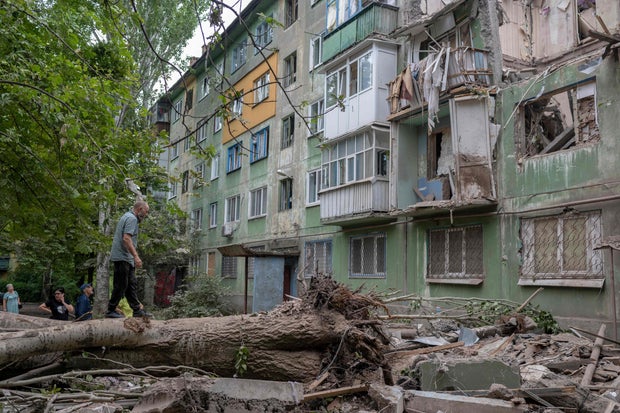 Russian forces began an assault Saturday on two key cities in the eastern Donetsk region and kept up rocket and shelling attacks on other Ukrainian cities, including one close to Europe's largest nuclear power plant, Ukraine's military and local officials said.
Both cities of Bakhmut and Avdiivka have been considered key targets of Russia's ongoing offensive across Ukraine's east, with analysts saying Moscow needs to take Bakhmut if it is to advance on the regional hubs of Sloviansk and Kramatorsk.
"In the Donetsk direction, the enemy is conducting an offensive operation, concentrating its main efforts on the Bakhmut and Avdiivka directions. It uses ground attack and army aviation," the Ukrainian General Staff said on Facebook.
The last Russian strike on Sloviansk was July 30, but Ukrainian forces are fortifying their positions around the city in expectation of new fighting.