Saturday, April 30, 2022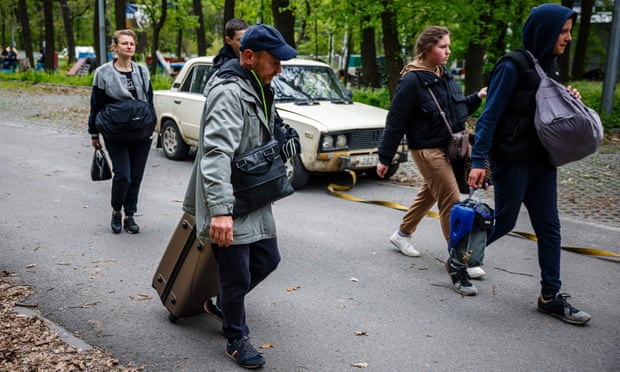 Russia has bombarded Ukraine's second city, Kharkiv, as part of its renewed push in the east of the country, while claiming the "draft of a possible treaty" between the two countries is being discussed on a daily basis.
One person was killed and five were injured "as a result of enemy artillery and mortar strikes", Kharkiv's regional military administration said on Telegram. Despite the bombardment, Ukraine's president, Volodymyr Zelenskiy, said: "The situation in the Kharkiv region is tough. But our military, our intelligence, have important tactical success."
Ukrainian forces said they had recaptured a "strategically important" village of Ruska Lozova, near Kharkiv, and evacuated hundreds of civilians.
One Kharkiv resident, Antonina, told AFP she returned home to find a rocket had smashed through her building and lodged in her bathroom. "When I came home, everything was destroyed … It was scary," she said.